Gearbox Software has released a new update for Bulletstorm: Full Clip Edition. This brings support for a 4K resolution on the Xbox One X, which was teased a long time ago,
Gearbox Software has been releasing 4K updates for their old games beginning first with Borderlands 2 and Borderlands: The Prequel, both of which also received a 4K UHD Texture Pack on PS4 Pro and Xbox One X. They have now launched another update for Bulletstorm: Full Clip Edition, which is a remaster of the original Bulletstorm.
Bulletstorm: Full Clip Edition was already enhanced for the PS4 Pro but it launched before the Xbox One X. Gearbox Software had the game listed as Xbox One X enhanced release but they didn't release a patch until today. They confirmed this news with a tweet. The patch is apparently already available to download now on the Xbox One.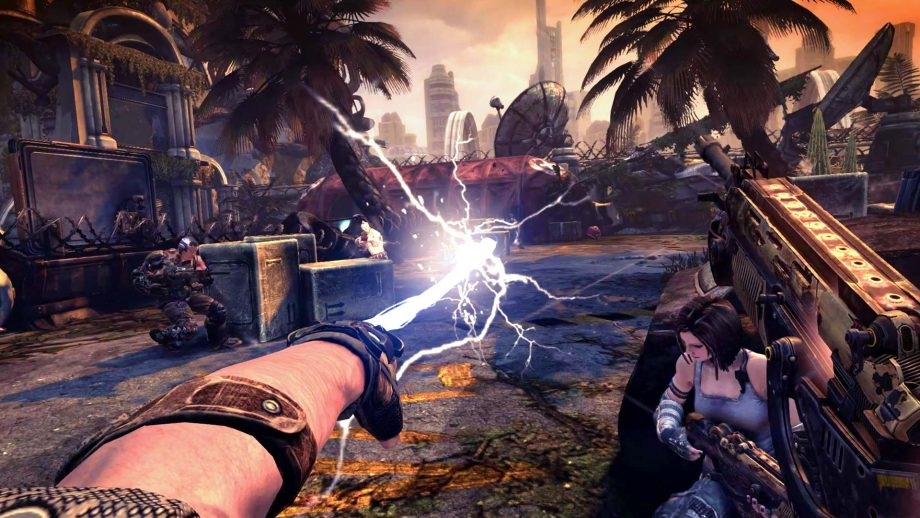 Bulletstorm was developed by People Can Fly studio. It was released for the PS3, Xbox 360, and PC in 2011. Gearbox Software announced a remaster for the game that revamped the visuals on PS4 and Xbox One. This new edition of the game also comes with a new mode letting the players enjoy the whole game as Duke Nukem. This also rewrites the script to fit in the dialogue for Duke Nukem changing how the story plays out but keeping most of the gameplay.