Scour The Rust is available as a quest in Iron Banner for Destiny 2. Here's how you can complete this quest and get Iron Will armor.
As the First Iron Banner has started in the season of undying and there is a totally new pinnacle quest for you: Scour the Rust by Lord Saladin. You will have to finish the six steps to complete the quest like using supers, killing guardians and different weapons in the Iron Banner matches.
Read More: Pokémon GO Terrakion Raid: How To Capture Legendary Pokémon
The power levels of Pinnacle reward will be increased from +1 to +2, from November 7 to onward. It will help many players to push past their power to 950. If you want to make most of the boost from the pinnacle gear bounties or by completing pinnacle activities you must wait until you receive the update as it would be good for you.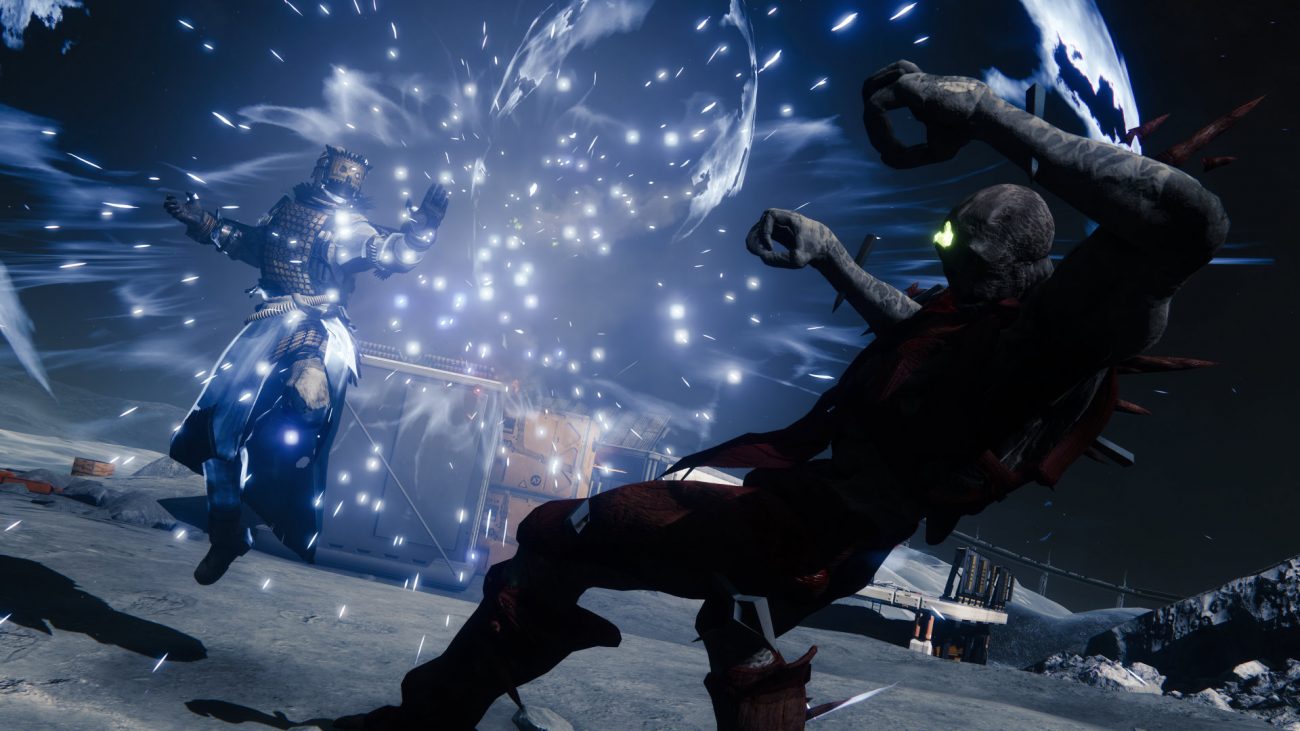 You will have to complete the quest until the season of the undying ends, but just so you know that Iron Banner only lasts a week and it is on a three-week rotation.
You will get a complete set of Iron Will armor which includes a class item after you complete the quest. Keep it in mind that the Iron Banner tokens can't be turned in until the quest is completed.
Destiny 2 Scour The Rust Guide – How To Complete Scour The Rust
This version of Iron Banner quests will is very mild as compared to the previous version. In this version, the steps may take longer but there's no need to go to visit Saladin again and again because each step will update automatically. Saladin will be in the tower so talk with him to pick up the quest.
Read More: Games With Gold December 2019 Lineup Officially Confirmed
Destiny 2 Scour The Rust Spectacle
The first step of this quest is known as Spectacle. To complete this stage you will need to do the following things.
Capture 10 Iron Banner Zones
Get three kills with your Super
Defeat 30 Guardians
It's better to use your super until a group captures a Zone, then try your best to use super on them. After doing this you will be able to kill more than guardian at a time and you will earn some Triumphs as well. After completing this step you will be rewarded the Claws of the Wolf Pulse Rifle.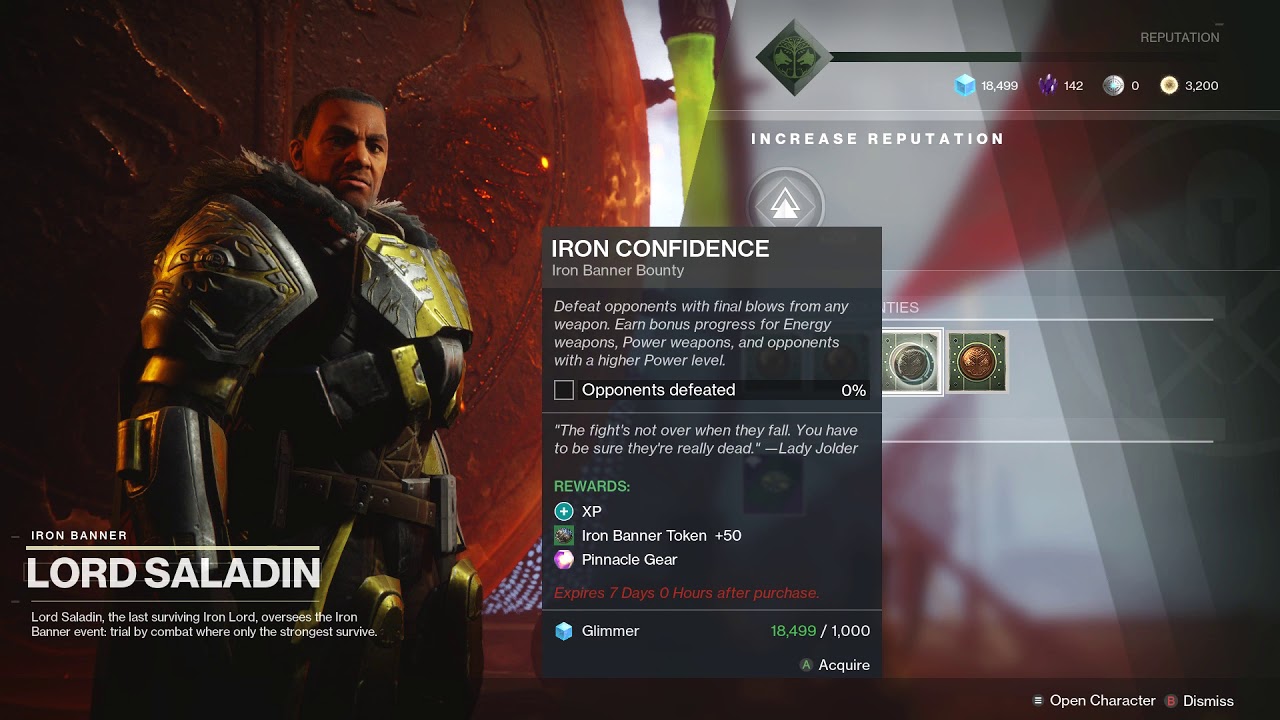 Scour The Rust Intent
Intent is the second step of this quest. After completing this quest you will receive pieces of Iron Will armor. In this step, you will have to do the following.
Defeat 25 Guardians with a Pulse Rifle – like the one you just received!
Capture 20 Iron Banner Zones
Complate 6 Iron Banner matches.
Read More: PS Plus December 2019 Free Games Lineup Includes Titanfall 2
Scour The Rust Timing
The third step is called Timing. It's will take a while to complete and it's much more challenging than the previous two steps. Here's what needs to be done.
Defeat 20 Guardians with Fusion Rifles
Defeat 100 Guardians
Capture 30 Iron Banner Zones
Scour The Rust Execution
The fourth step is known as Execution. This step will be easier for you to complete as compared to the previous one. In this step, you will have to complete tasks given as follow.
Capture 40 Iron Banner Zones
Defeat 15 Guardians with your Super
Defeat 15 Guardians using SMGs
Read More: Death Stranding Update 1.06 File Size and Patch Notes
Scour The Rust Conviction
The fifth step is called conviction. In this step instead of getting Grenade Launcher or super kills, you will need to get the kills using SMGs. It's a bug is the last step of Scour the Rust. Here are the tasks.
Capture 50 Iron Banner zones
Complete 15 Iron Banner matches
Defeat 10 Guardians with SMGs
After completing all the steps give a final visit to Saladin to complete Forgeborne. After that, you will get the last piece of Iron Will armor.