Pokémon GO is getting shiny Burmy and other rare Pokemon. The first-ever evolution event will start on Dec 5 at 4 PM ET and end on Dec 12 at 4 PM ET.
In this event, you will find Pokemon like Eevee, Roselia, Onix and Burmy spawning again and again in raids and in the wild. There will be many other Pokemon with "unique evolutions" Like Scyther, Togetic, Ralts, and Lickitung will also join raids. Others like Burmy, Feebas, Tyrogue, and Happiny will regularly hatch out of the two-kilometer eggs.
Read More: Sword and Shield Gingantamax Snorlax and Where To Find It
The most important thing in the event will be event Field Research that will reward you evolution items. You will be able to get Sinnoh or Unova Stones as a reward by completing the tasks in the event. These stones can be used to evolve your Pokemon. Many other Evolution items will be given to you as a reward.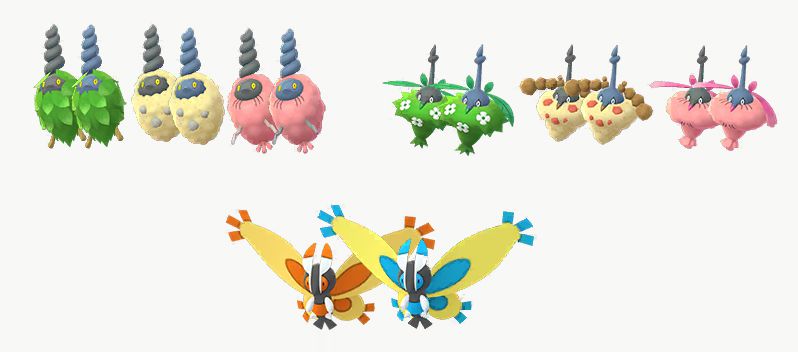 You will also find Burmy spawning in the wild shiny for the first time. The difference in Shiny forms of the Burmy and Wormadam Is that their bug bodies are a little bit bluer than the simple one.
When you will evolve your Pokemon your XP gained through it will be doubled and Lure Modules are gonna last for an hour instead of 30 minutes.
Read More: Terrakion Raid: How To Capture Legendary Pokémon
The Kanto Starter and their evolutions will be spawning in the raids and you will get five additional raid passes On Dec 7 from 11 AM until 2 PM of your local time. It will be a good chance for all of you to have a Charizard, Venusaur or Blastoise if you already don't have them.
This new event is going to end on Dec 12 at 4 PM ET so make sure to participate in it before it ends.