There are many achievements and trophies in Star Wars Jedi: Fallen Order. One of these is the Full House achievements. Here's how you can get it.
As you will go through Star Wars Jedi: Fallen Order's great adventure, you will come to see many hidden secrets and puzzles. In all of those secrets and puzzles, you will find various things, but one of these puzzles will allow you to find a secret companion that will join your team.
Read More: Star Wars Jedi: Fallen Order Double-Bladed Lightsaber Location
You will be able to find that companion after you get the Force Push power, this team member can be missed if you don't know where to find it exactly. So we will guide you on how to unlock the Full house Achievement in Jedi: Fallen Order.
How To Unlock Full House Achievement In Star Wars Jedi: Fallen Order
When you will get the Force Push power, go back to the Bogano planet. When you will reach the Bogano, stay at the landing area. Get down from the ship and move towards your right side there you will see a spiral slope going down under your ship. If you head down, you will find a puzzle there where in which you will have to push a large orb into the socket by moving it above the white rock.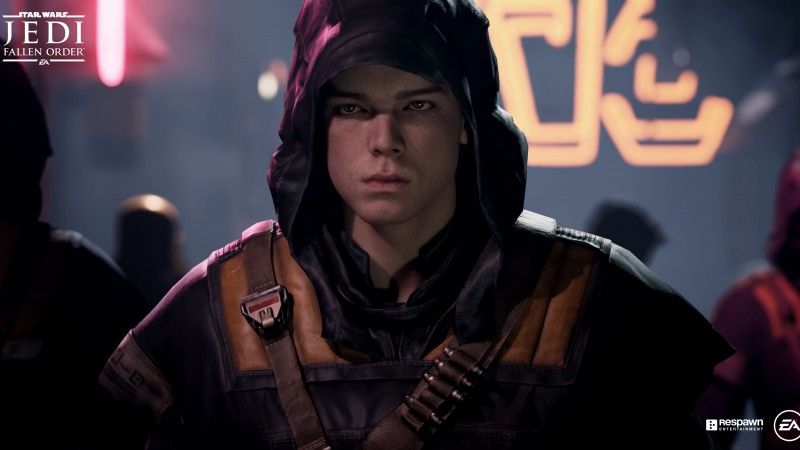 Leave the puzzle for a while and look for a closed-door on your left. Open the door by using the Force Push and there will be a cute little animal inside the door. Interact with the cute little animal and by doing this animal will join your team. The final and the secret member of your team will be unlocked if you have completed the story, and you will get the Star Wars Jedi: Fallen Order Full House achievement.
Read More: Star Wars Jedi: Fallen Order Scomp Link Upgrade Location For BD-1
To be clear, this secret partner of your team is hidden so you will have to find it yourself by going to Bogano planet. It will not join the team itself you will have to rescue it to get the achievement and complete your team. After you have this little cute alien in your team, it will be seen roaming the ship and hiding in the small compartment.