Streets of Rage 4 has some hidden secrets including a set of retro levels. Here's how you can unlock every retro level and defeat the secret boss.
The latest entry in one of the best beat 'em up games "Street of Rage" has launched. Street of Rage 4 also have some levels from its past versions.
Read More: Final Fantasy 7 Remake Tifa Dynamic PS4 Theme Is Available For Free Now
Street  Rage 4 has a lot of things in it from the original game and it also has a CRT filter which helps to convert everything in 16bit. This game also has four hidden stages from Street of Rage 2. In this guide, we will tell you everything about these four stages.
How to Access SoR4 Secret Retro Levels:
There are four secret retro levels hidden inside four "Bare Knuckle" arcade cabinets which are dotted throughout the whole game.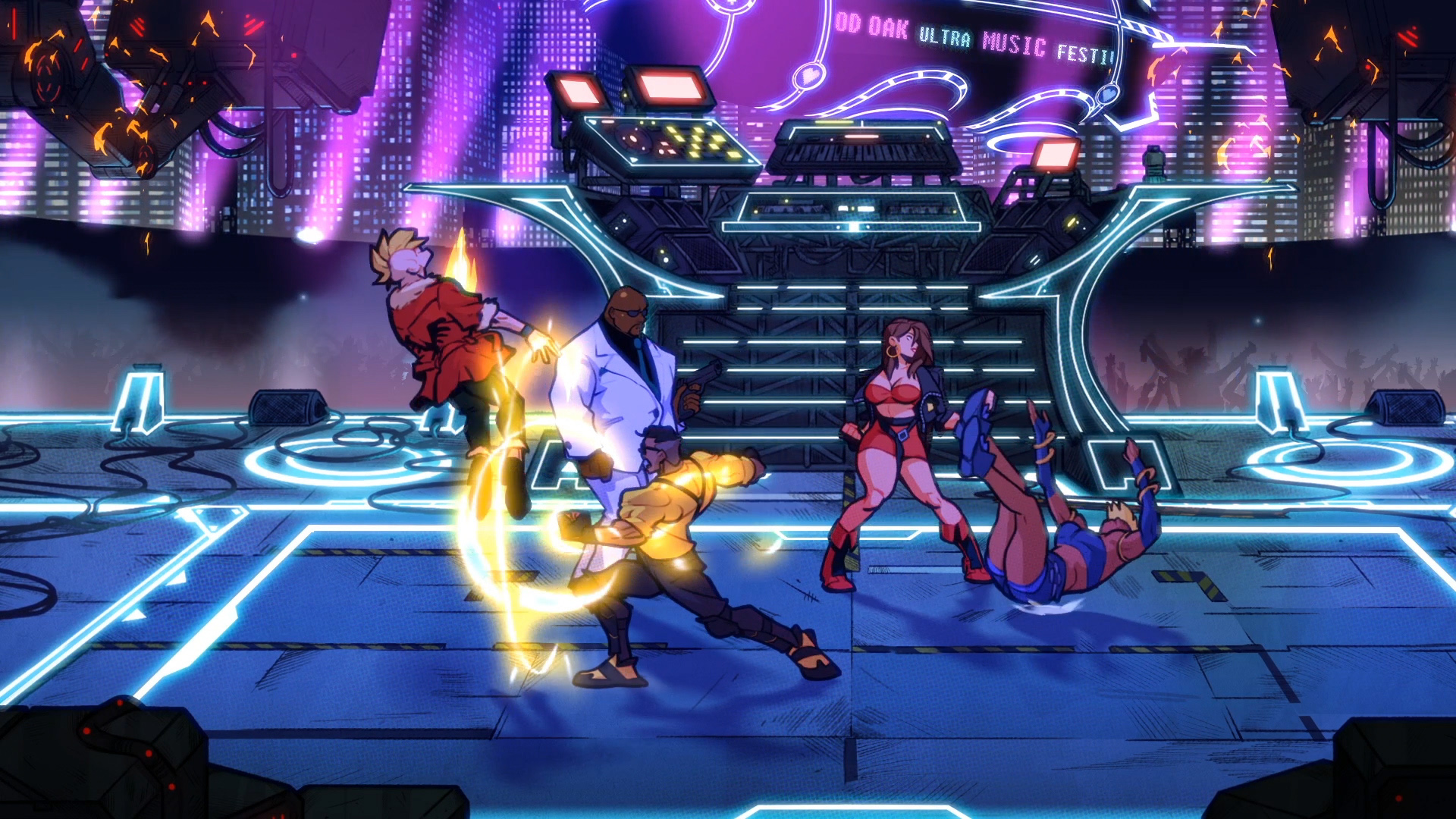 In order to get access to these hidden levels, you will have to hit the cabinet with a taser, you can find it nearby. Make sure that you don't use the taser on your enemies as it will vanish, so you will not be able to open the secret level.
Read More: Streets of Rage 4 Hard Mode Gameplay Walkthrough and Boss Fight Guide
You will have to defeat the boss in a single life in order to complete the stage. If you will lose, you will drop back into the game.
Street of Rage 4 Secret Retro Level Locations:
Retro Stage 1 – Streets of Rage 2's Jack Boss Battle (SoR4 Stage 2 – Police Station)
You will find this secret boss in the police station on level two. You will see a Bare Knuckle Cabinet in a side room before you will come to the section with the shield-wielding cops. You will find the taser dropped by a burly Police officer.
Retro Stage 2 – Streets of Rage 2 Zamza Boss Battle (SoR4 Stage 4 – Old Pier)
To get your hands on this secret boss head into the arcade before you leap off the pier, zap off the cabinet with a taser.
Retro Stage 3 – Streets of Rage 2 Abadede Boss Battle (SoR4 Stage 5):
You will find this secret level in stage 5. You will find it in the bar section, the taser will be under the table so better pick it up quickly before your enemy gets his hands on it and be careful that you don't damage the cabinet during the fight.
Read More: Nintendo Switch Firmware Update 10.0.2 Released, Get The Changelog Here
Retro Stage 4 – Streets of Rage 2 Shiva / Dr. X Boss Battle (SoR4 Stage 8):
You will find this final secret level in level 8 just before you face the final boss you will see a cabinet. The taser will be hidden behind a piece of scenery. It can be missed easily so look for it using a flashlight.