Animal Crossing New Horizons has many useful NPCs, one of them being CJ. Here's how you can find him in the game and what you can buy from him.
In Animal Crossing New Horizon you will meet CJ the beaver who deals in personalized statues and fishing challenges. In this guide, we will tell you when CJ will come to your island.
Read More: Animal Crossing New Horizons: Leif's Shop Location for Shrubs & Bushes
When Does CJ come to My Island In Animal Crossing New Horizons?
In Animal Crossing New Horizons, CJ will show up on your island in two capacities. He can do random visits which means he will show up on your island any time but usually, he will visit once a fortnight, or he will visit as the head of a Fishing Tourney. The Fishing Tourney are arranged four times a year, on the 2nd Saturday of January, April, July, and October. These dates are fixed and he will be present for the whole day.
Where To Find CJ in Animal Crossing New Horizons?
If CJ is doing a random visit on your island you will find him wandering around the island he will come unannounced. If he will come to your island in the Fishing Tourney, he will set up a small stall in the main plaza.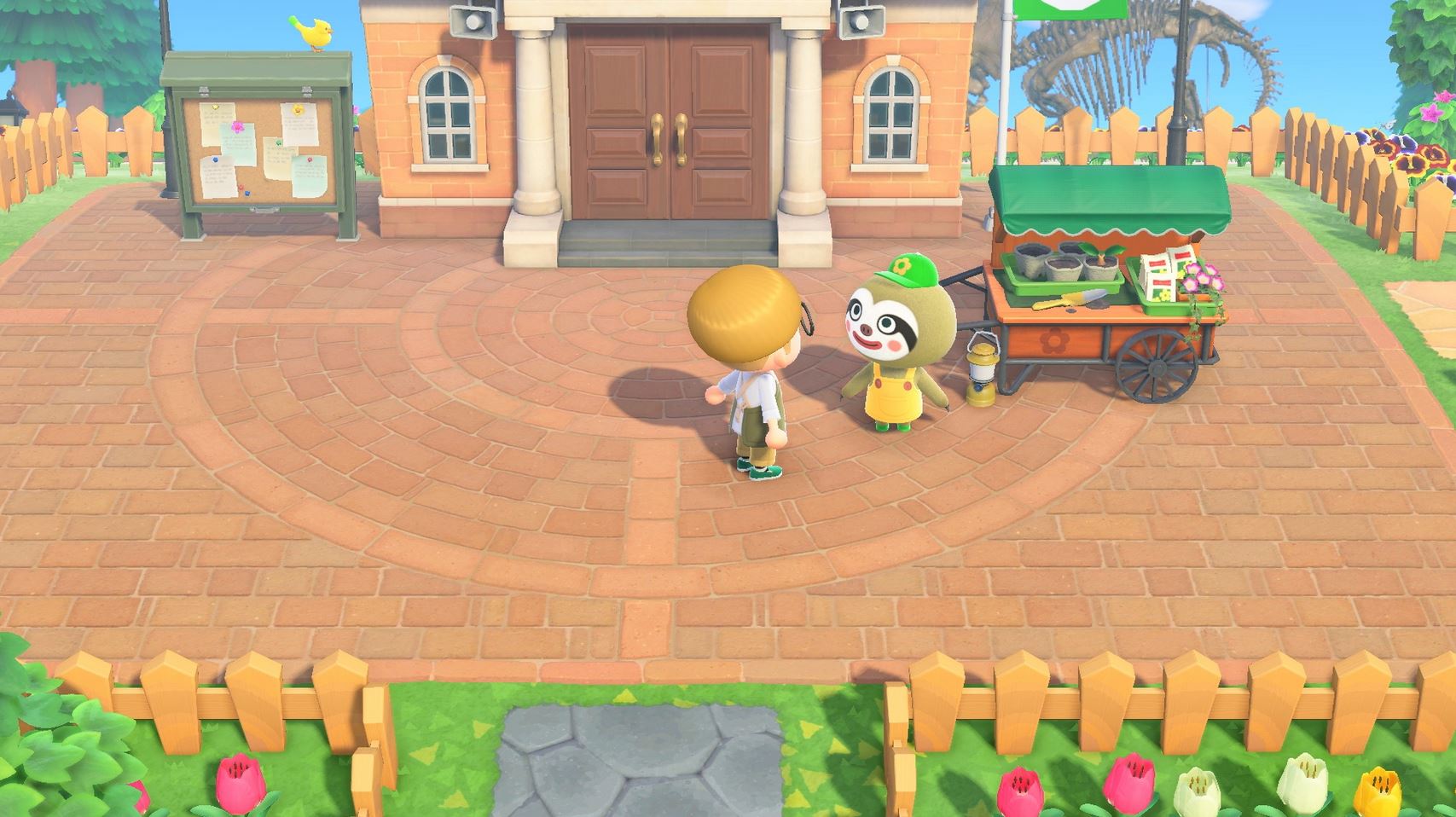 How to Beat CJ's SeaSports Challenges:
In the flying visit, CJ will give you an opportunity to do SeaSports Challenges. In these challenges, you will be tasked to catch three fishes of the same size in a row, if one of the fish getaway or fail on any point you will have to start the challenge again. Use fish bait to catch a similar size fish.
SeaSports Challenge Rewards:
CJ will not give you a reward after you complete the Seasport challenge, but you will be able to sell him the fish you caught during the challenge.
Read More: Animal Crossing New Horizons: How To Unlock Art Gallery and Find Paintings
Should I Sell Fish to CJ?
Yes, you should sell the Fish to CJ because you don't have any other use for those fishes, and CJ pays you 50% more as compare to Nook.
How to Get Fish Statues From CJ?
CJ will tell you that he has a partner who makes statues that would be Flick. If you will have three fishes of the same type, give them to CJ and he will send you a statue of Fish next day in your mailbox. So just make sure which fish statue you want because he will commission one statue per visit.
CJ's Fishing Tourneys Explained:
During the tourney it's different, CJ will set up a challenge in which you will have 3 minutes to catch as many fishes as possible. You can join the challenge any time between 9:00 am to 6:00 pm. You can do the challenge as much time as you want. The first attempt would be free after that you will have to pay 500 bells for a single turn.
Read More: Final Fantasy XII Updated On PC and PS4 For Switch/Xbox Exclusive Features, Denuvo DRM Removed
Fishing Tourney Reward:
You will be rewarded one point for every fish you catch in the tourney. If you will catch more than three fishes in a challenge the points will be doubled (the species of the fish doesn't matter). You can then sell those fishes to CJ at a higher value, or you can redeem the point for fish-based loot. You will get a random item in exchange for 10 points. There are a total of 13 items in the pool such as a piece of furniture or satchel.
If you will earn enough points in a day Cj will send a trophy of the day. To get a gold trophy you will have to earn 300 points, 200 points for silver, and 100 points for a bronze trophy.