Ubisoft has announced the third and last story expansion for Assassin's Creed Odyssey, and it is due out this week with an update to the game. It will be available to all season pass owners, but there is more free content included in the update.
The Fate of the Atlantis will be available for all season pass players or can be purchased separately. You will need to complete certain story missions and objectives in order to gain access to this expansion. This will be the first episode of the DLC with the rest to follow with the monthly content updates.
Read More: Assassin's Creed 3 Remastered: How To Download It For Free Through Odyssey Season Pass
How To Access Assassin's Creed Odyssey The Fate of Atlantis DLC?
To access The Fate of Atlantis DLC, you need to fulfill the following requirements and make progress as needed in the game.
Complete the quest line Between Two Worlds (the mythical creature main storyline),
Complete the quest line the Lost Tales of Greece story pack, The Heir of Memories.
If you haven't completed both of them, you will get a temporary save file using which you can access this The Fate of Atlantis Episode 1: Fields of Elysium content without meeting the requirements.
Read More: Assassin's Creed Unity Going Free Forces Ubisoft To Increase Server Capacity 4 Years After Launch
Assassin's Creed Odyssey April Update Free Content
The Lost Tales of Greece has received some new content with The Heir of Memories. You will play as Layla to uncover the story behind the Staff of Hermes. It is linked to The Fate of Atlantis DLC and provides a tease for those who don't have the season pass or DLC purchased in the game.
Read More: Next-Generation Assassin's Creed: Vikings Game Teased In The Division 2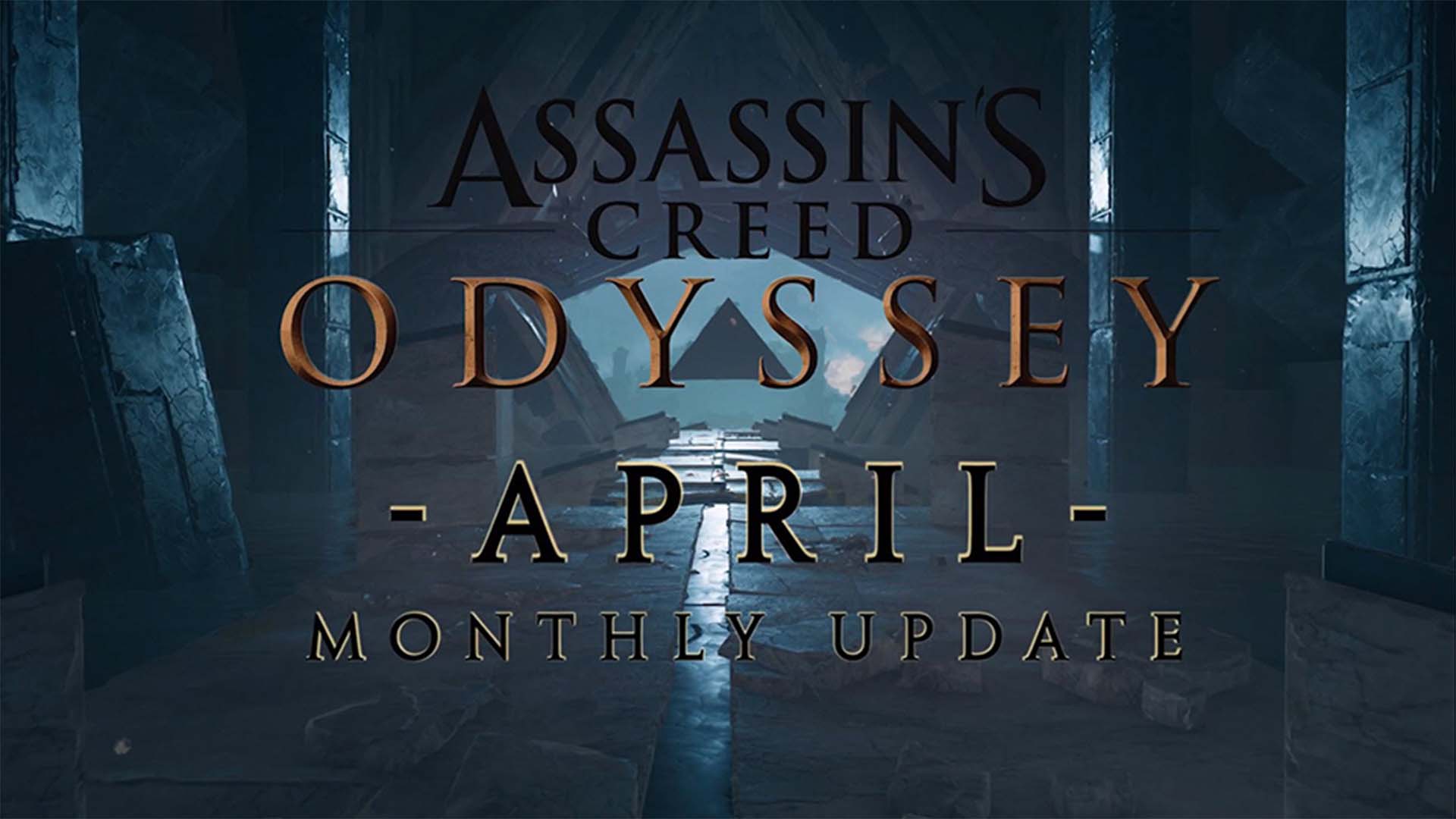 New Items that were added with this update include Sphinx Packs and Sphinx Legendary Lieutenant. Most of them are available now while The Fate of Atlantis is set to release on PS4, Xbox One, and PC on April 23.