One of the side quests in Final Fantasy 7 Remake will send you on a journey to get items for a secret medicine. Here's a guide to finding all of them.
In Final Fantasy 7 Remake 's Chapter 14 after you complete the scene at Aerith's house, there will be many side quests open in the world for you to complete. You can go to Sector 5 to complete the side quest "Power Of Music" or you can wander around Sector 6 where you will meet a doctor he will give you a side quest "Secret Medicine" in which you will have to find some items for the doctor.
Read More: Streets of Rage 4 Day One Update and File Size Revealed
How To Find Secret Medicine In Final Fantasy 7 Remake
You will find the doctor who will give you the quest "Secret Medicine" right next to the bar in Sector 5. The location of the Bar is given on the map with a music sign. If you can't find it open your map and go toward the location of a music sigh on your map. It's an outdoor restaurant where sometimes Aerith helps out. After you find the doctor talk to him he will give you a quest to find three items for his secret medicine.
Where To Find Moogle's Mortar
Moogle's Mortar is the first item you have to get in this side quest. To get this item you will have to talk with a "Moogle" in sector 5. Go to Kids hideout in sector 5 there you will find Moggie, a child dressed like Moogle. Talk to him he will sell you Moogle's mortar in exchange for single Moogle Medal. If you are facing any difficulty finding the location open up your map and go to the location of a star on your map. If you don't have a Moogle Medal to exchange with the child you can have one by talking with the around the corner. Talk to the child and play the Whack-A-Box game to get Moogle Medal.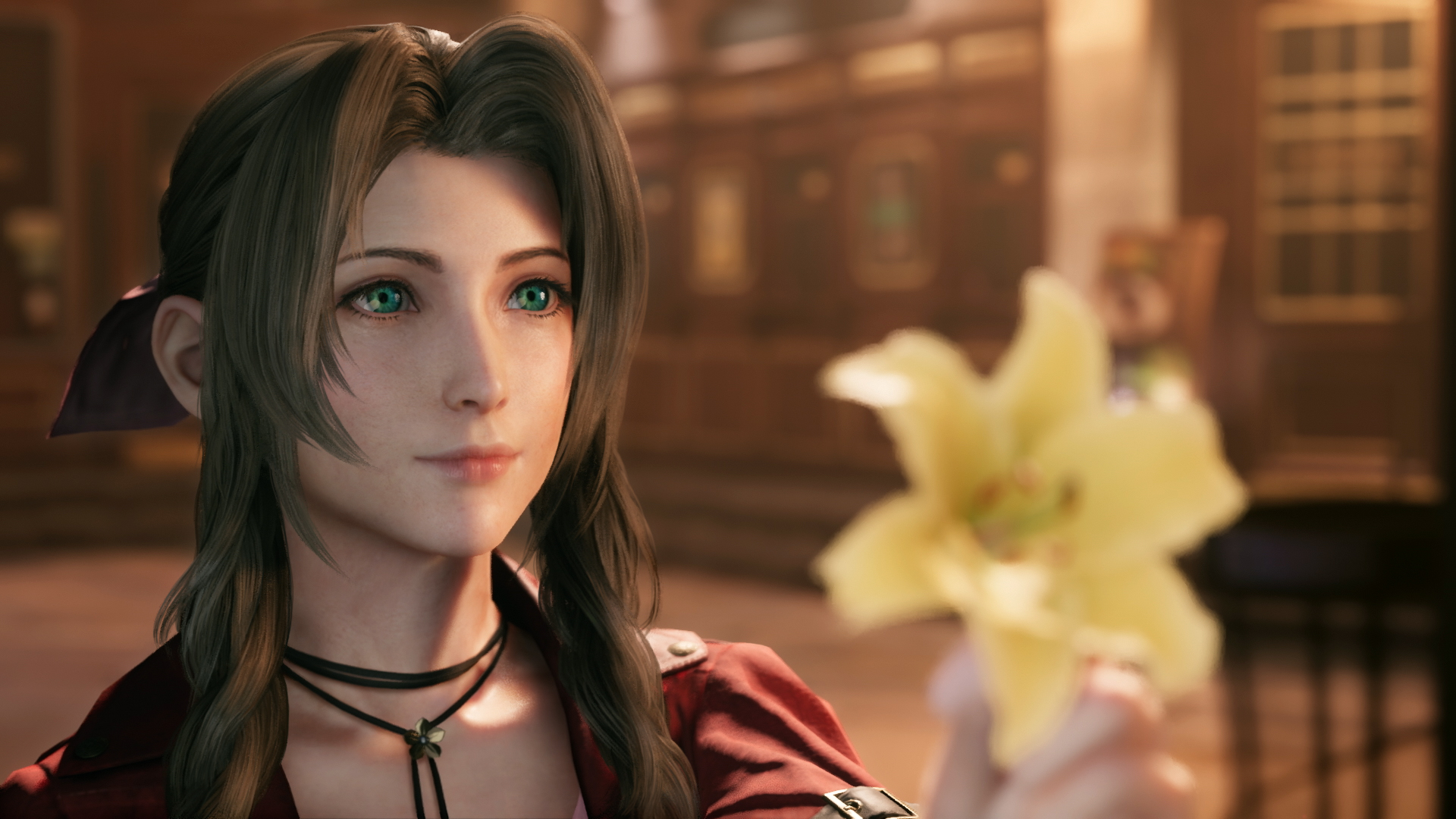 Where To Find Medicinal Flowers
The second item doctor asked for is medicinal flowers. You can get the Medicinal flower back at the church where you first met with Aerith in Sector 5. While heading back to the church to get Medical flowers you can also complete your other side quests "Corneo's Secret Stash" and "Chocobo Search" it will be good if you complete this side task before getting your hands on the second item for the "Secret Medicine" quest you can complete these side quest at the same time. You will find the Medicinal flower in the center of the church.
Where To Find Behemoth Horn In Final Fantasy 7 Remake
To get Behemoth horn head toward Evergreen park, go to the area where you first bonded with Aerith earlier before going to the Wall Market. After reaching the Park you have to look for Wymer, he is an NPC wearing a vest and newsboy hat. Talk with him he will give you a quest "Subterranean Menace ". After that, you will be free to go down the lab to get your horn. To go inside the lab head toward the right of Wymer, there you will see a dome opening, crawl under the opening to get inside the labs. Go to the bottom of the lab, Once you reach the bottom there you will meet with the Type-O Behemoth.
Read More: Final Fantasy 7 Remake Staggering Feat Trophy and How To Get It
Behemoth is a tough boss it has not any elemental weaknesses, you can defeat it by using your character's offensive abilities. To defeat it you have to target it's upper or lower body part first after you attack both of his body parts the boss will collapse then attack its head so that it cannot counter your spells. You have to repeat this process several times until the boss is defeated. After defeating the boss you will get your Behemoth Horn and then you can return to Wymer to complete the "Subterranean Menace " quest and then to the doctor to complete the " Secret Medicine " quest.