MediEvil is one of the upcoming PS4 exclusives that is a remake of the PlayStation 1 original. It was shown in a rough state and the visuals appear to have been upgraded now.
MediEvil Remake is being developed by Other Ocean Emeryville in collaboration with Sony Interactive Entertainment. It will launch exclusively for PS4 on October 25, 2019. It was first shown with proper gameplay recently at a brand new State of Play event before E3 2019.
Read More: Report: Devil May Cry 5 Could Be Heading To Xbox Game Pass
Those who have seen MediEvil might notice that the visuals felt like a work-in-progress version even from the footage shown in the trailer. The game was recently seen with a new build at an event held by PlayStation Spain. The off-screen footage shows that some of the assets and textures have received a substantial upgrade.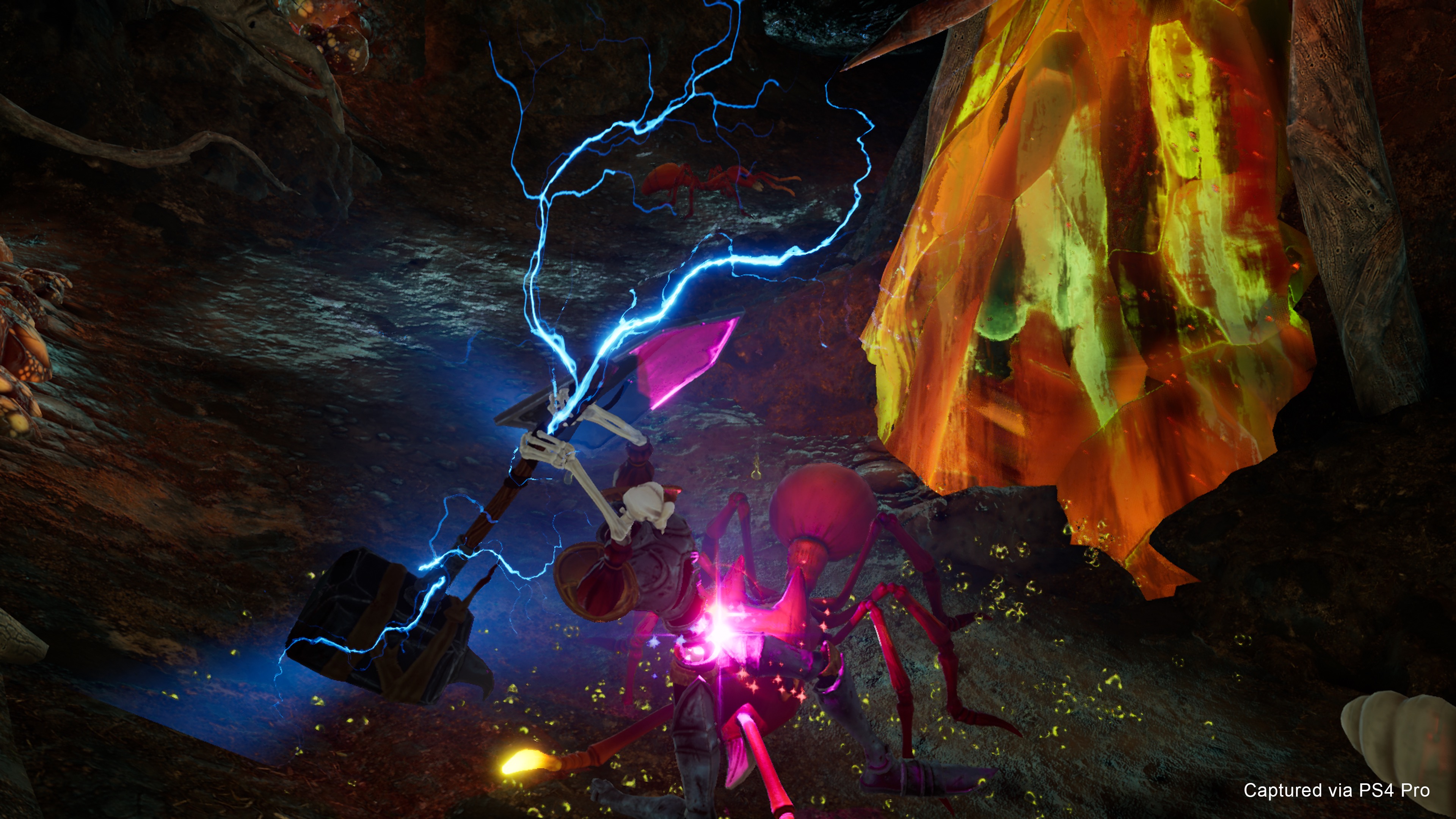 The video footage along with the upgraded assets was compared and shared on Twitter by a MediEvil fan account.
Even though the footage is off-screen, if you go back and compare it to the release date trailer, there are a lot of upgrades in place. The background and environment have received more attention and care. This should hopefully apply to the performance as well.
Read More: Mortal Kombat 11 Kombat Pack DLC Characters Reveal Date Confirmed
MediEvil is a budget-priced release just like Concrete Genie, which also has a release date now. Both of these games are set to launch later this year exclusively for the PS4 along with the hotly anticipated Death Stranding.