The Last of Us Part 2 is one of the most anticipated games of this year and it might not get an official release at all in the Middle East.
In recent times, more games are getting an official release in the Middle East with companies like CD Projekt Red making changes to comply with the rating board. KSA has GCAM, which has its own content policy for games and films. The highest rating given to a game is Mature18+ and it mentions the following criteria.
It may contain extremely violent scenes such as torture, showing details of injuries, or scenes of using prohibited substances.
Read More: This Could Be Our First Look at a New Robotic Dinosaur In Horizon Zero Dawn Sequel
Nudity and LGBT content are highly prohibited for any games releasing in the Middle East. Part of this is why games like The Last of Us Part 2 is not being allowed in KSA and subsequently other countries in the Middle East. To get around nudity, there are some examples of games getting censored in order to get an official release. The benefit of an official release is that it can get an Arabic localization which leads to more games sales.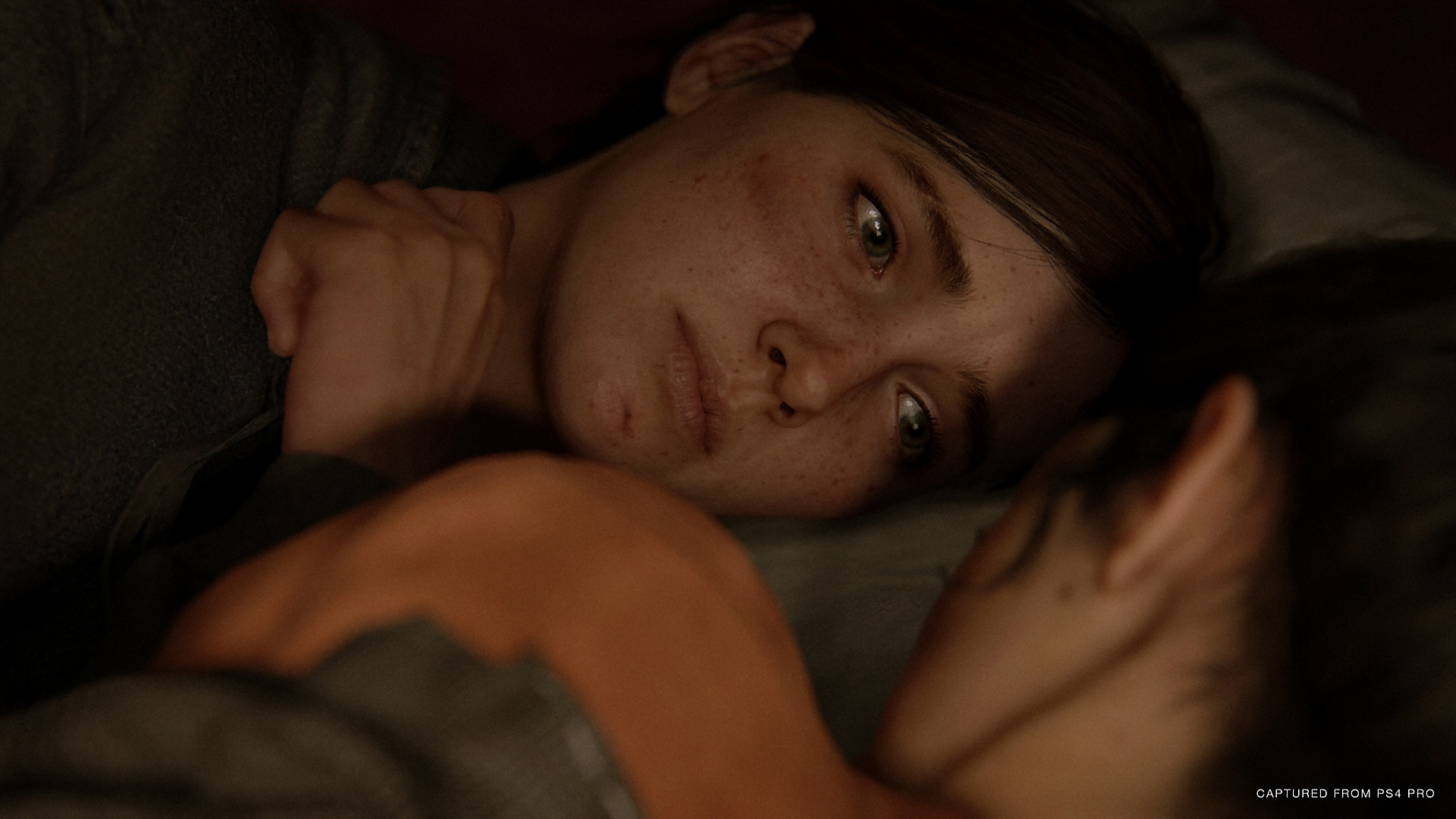 Ubisoft has greatly benefited from localizing their games in Arabic. They have also censored nudity in games like Assassin's Creed Odyssey and Origins in order to get an official rating. CD Projekt Red had censored all of their nude scenes in The Witcher 3 thus making it possible to get an Arabic localized official release in the Middle East. While it was possible to have an LGBT relationship in Odyssey, it depended on player's choice and the game didn't really revolve around it unlike The Last of Us Part 2, where the main character is in an LGBT relationship.
It was first reported that The Last of Us Part 2 is not getting a release in KSA when a reddit user shared an update on the rating classification after the E3 2018 reveal which confirmed LGBT content in the game. This can also be seen with the lack of promotional material for The Last of Us Part 2 on the social media account of PlayStation Middle East. There is no marketing done for The Last of Us Part 2 compared to Ghost of Tsushima, thus confirming that the game is not getting an official release from Sony in the Middle East.
Read More: The Outer Worlds Nintendo Switch Screenshot Comparison Shows Favorable Visuals
The game is not available to pre-order at all in most of the countries in the Middle East region where there is an official PlayStation Store. The lack of pre-order prompted another reddit user to contact official PlayStation Support which confirmed that if a game is not available for purchase in a region, it usually means it is not approved for release by the competent authorities, in this case, it is the official rating agency for the Middle East like GCAM for KSA.
The Last of Us Part 2 will be out on June 19, 2020, for PS4.