FIFA 20 Brings Back FIFA Street With New Volta Football Gameplay Mode
EA Sports has confirmed the release date and shared details on the upcoming FIFA 20. The major new feature for this yearly release is a Volta Football gameplay mode that resembles FIFA Street.
FIFA 20 now has a confirmed release date and the game will launch on September 27, 2019. It is also confirmed to release for the Nintendo Switch as FIFA 20 Legacy Edition while the rest of the consoles and PC users will enjoy the full features for this yearly upgrade.
Read More: New Devil May Cry 5 Update Changes Final Boss Moveset Leading To DLC Speculation
The new addition for FIFA 20 appears to be a Volta Football mode which will play out like FIFA Street successor. It was first released back as a separate game for PS3 and Xbox 360 but EA never made a version for current generation consoles. This new and smaller scale football mode will be playable in FIFA 20.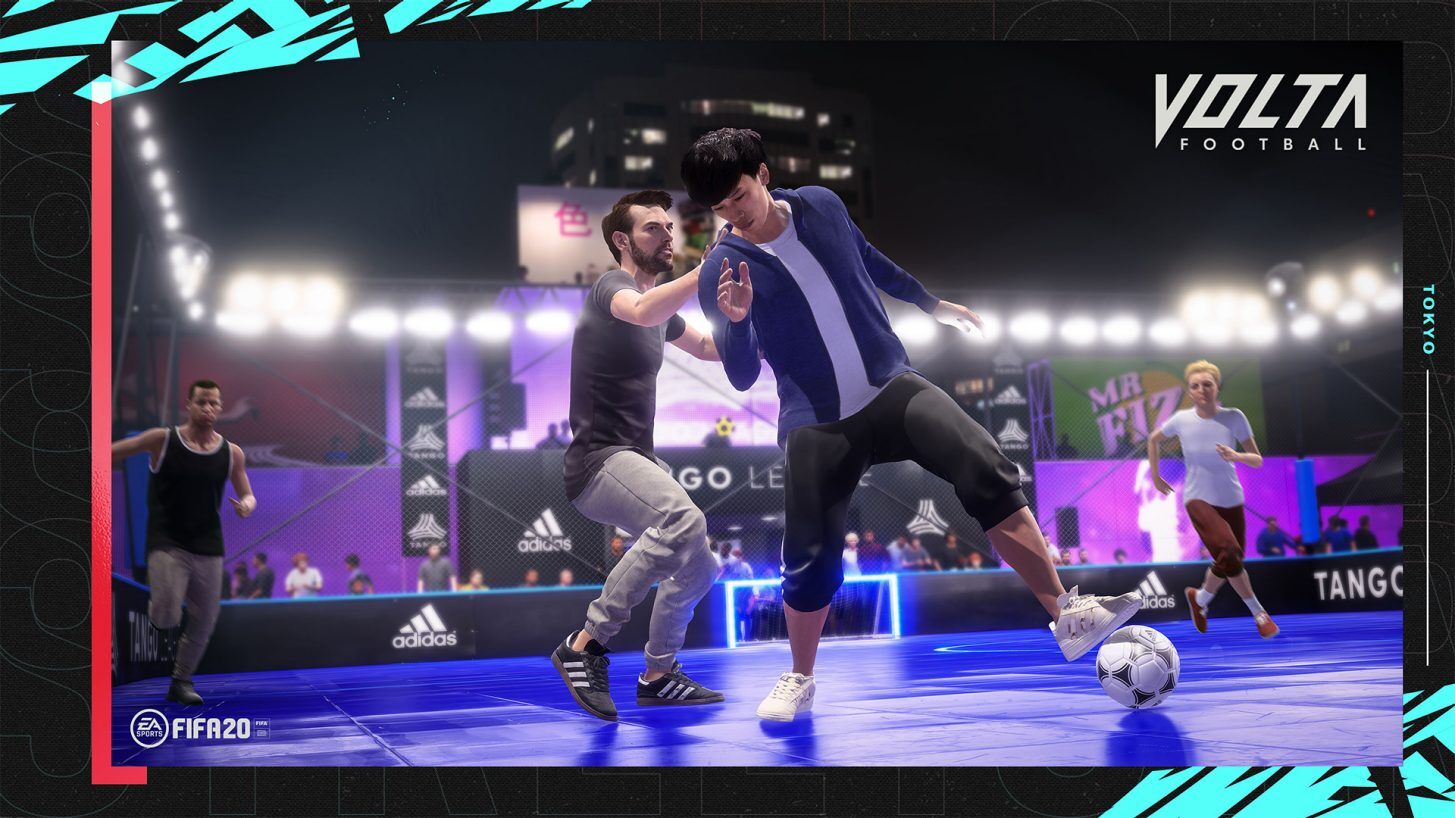 EA has revealed the game and shared the release date during EA Play 2019 event which also had details on Apex Legends Season 2 and Star Wars Jedi: Fallen Order. Here is an overview of the new Volta Football mode as shared by EA.
VOLTA – meaning 'to return' in Portuguese – takes the game back to the streets with an authentic small-sided football experience. VOLTA moves you from the roar of the stadium to the rhythm of the streets in football playgrounds all over the world as you build your player, pick your gear, and express your own personal style.
There wasn't much shown for this year's FIFA entry so we don't know what kind of changes are expected for the main game. In the meanwhile, you can enjoy the announcement trailer for the new FIFA 20 Volta Football gameplay mode.
Nintendo Switch owners will have to deal with the Legacy Edition but details on it are not confirmed so it is hard to say what kind of changes or cuts will be made for it. The game is launching worldwide on September 27, 2019, for PS4, Xbox One, PC, and Nintendo Switch.